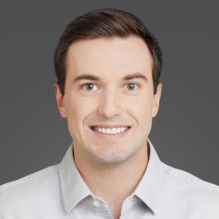 Mark Harris
CFP®
Director of Strategy, General Business Consulting, Client Experience and Deliverables, Financial Planning
Mark serves as Director of Strategy for Mariner Advisor Network. He is part of the Business Consulting team and leads the Advisory Services team. His mission is to accelerate innovation with the goal of creating better financial outcomes, focusing on delivering modern and comprehensive wealth management experiences to individuals and families. Mark is passionate about driving the wealth management industry forward, and as part of his role, is responsible for leading a variety of strategic initiatives and is active in the fintech space.
Prior to Mariner Advisor Network, Mark worked at AdvicePeriod as an advisor, managed the firm's Advisory Services Team, and was responsible for overseeing the advisor platform. Mark also worked within a major alternative investment group, where he focused on multi-manager hedge fund portfolios, and gained experience in commercial real estate.
Mark graduated from the University of California, Los Angeles where he earned a Bachelor of Arts degree in Economics and a minor in Global Studies. His professional interests include finance, fintech, management, and entrepreneurship. Mark genuinely enjoys working with people, and outside of the office participates in a variety of charitable endeavors. He lives in Los Angeles and has a passion for the outdoors, enjoying camping, fishing, skiing, and golf.